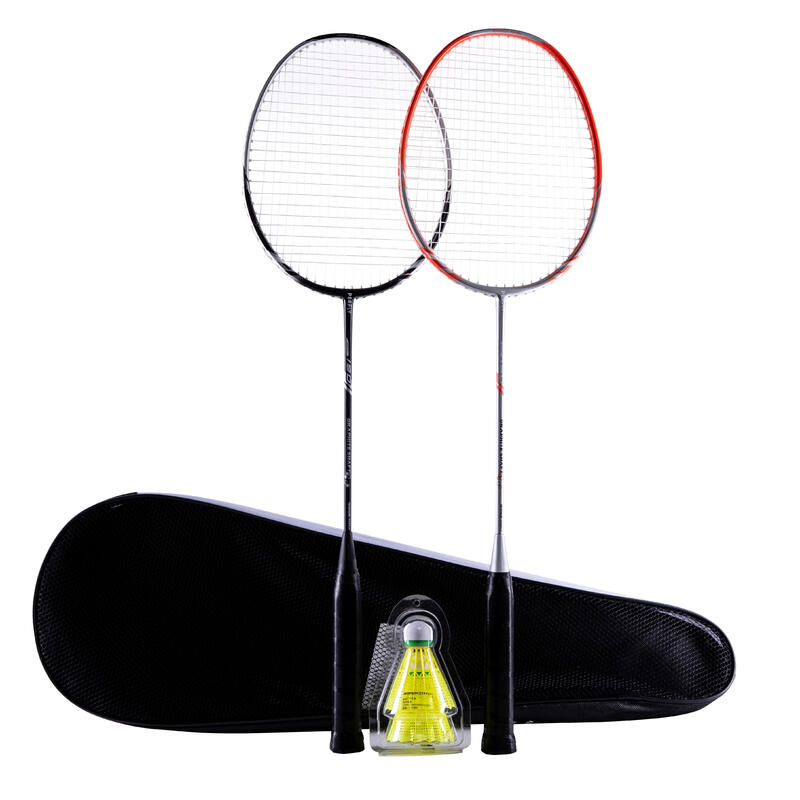 Badminton
You can easily find everything you need to play outdoor badminton in Decathlon - rackets, shuttlecocks and our Easy Net! Get it online or checkout with Click and Collect 1 Hour so you can be ready to play at no time. Take advantage of this popular sport today with Decathlon.
a11y.skip-categories
a11y.skip-categories
4.4/5 Based on 2650 Reviews collected online and in stores
Badminton is extremely popular in Asia, and both kids and adults in Hong Kong often play it during their spare time. Many private and public facilities now include badminton courts to suit the demand for the sport, and there are a growing number of clubs and competitions cropping up to provide a social network for players to meet and compete. What's not to like about the sport which can be family entertainment, a form of exercise, social activity, and more?
Witnessing its popularity in Hong Kong, Decathlon has placed itself as the one-stop-shop for all your badminton related needs. You'll find a wide selection of rackets, clothing , shoes , outdoor equipment, and more at our badminton shop. Improve your fitness, endurance, agility, and strength today through this enjoyable sport!