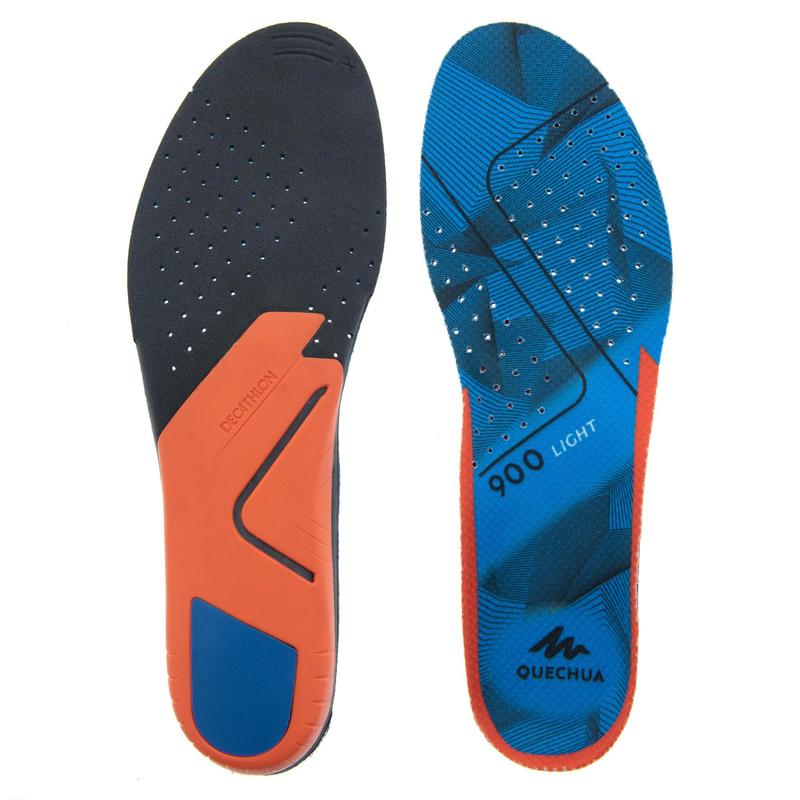 Hiking & Trekking Insoles
a11y.skip-categories
a11y.skip-categories
4.3/5 Based on 86 Reviews collected online and in stores
HIKING AND TREKKING INSOLES AND ACCESSORIES
Although specifically adapted to your chosen discipline, hiking and trekking footwear can sometimes benefit from being reinforced with a hiking insole. The foot's comfort is optimized and by the end of the day, the well-being is increased tenfold.
A HIKING INSOLE THAT NATURALLY CUSHIONS SHOCKS
Hikers, like trekkers, have often experienced this. When there are obstacles and feet are over-heating because of the nature of the ground, the risks of injury and blisters are multiplied. To avoid these inconveniences, the modular insole is an ideal complement. With memory foam and a thickness of 5 to 10 mm, the precious insole accompanies the smooth roll of the foot. It also reduces shock and vibration inherent in the terrain and guarantees perfect cushioning. Cushioning that can be further improved by opting for an insole with gel pads.
A MODULAR INSOLE THAT REGULATES SUDATION
This insole can also be reduced to just a heel pad and in this case, we focus not only on cushioning but also on lateral heel support. By its modular nature, the insole adapts to the configuration of the shoe and adjusts better to the size, it can also be cut to size. The general impression when you put on the reinforced hiking boot is that the boot and the insole form one entity. Easy to clean is one of the advantages of this essential accessory and it's also easy to put in place and remove. Also note that the main component of the insole, the foam, absorbs and regulates perspiration and that some of our insoles have an anti-bacterial coating. Foot comfort is also part of the hiking story. It conditions the well-being and pleasure when hiking on stony paths and rocky slopes. Hiking insoles aim to improve comfort quality. An essential role in reality.