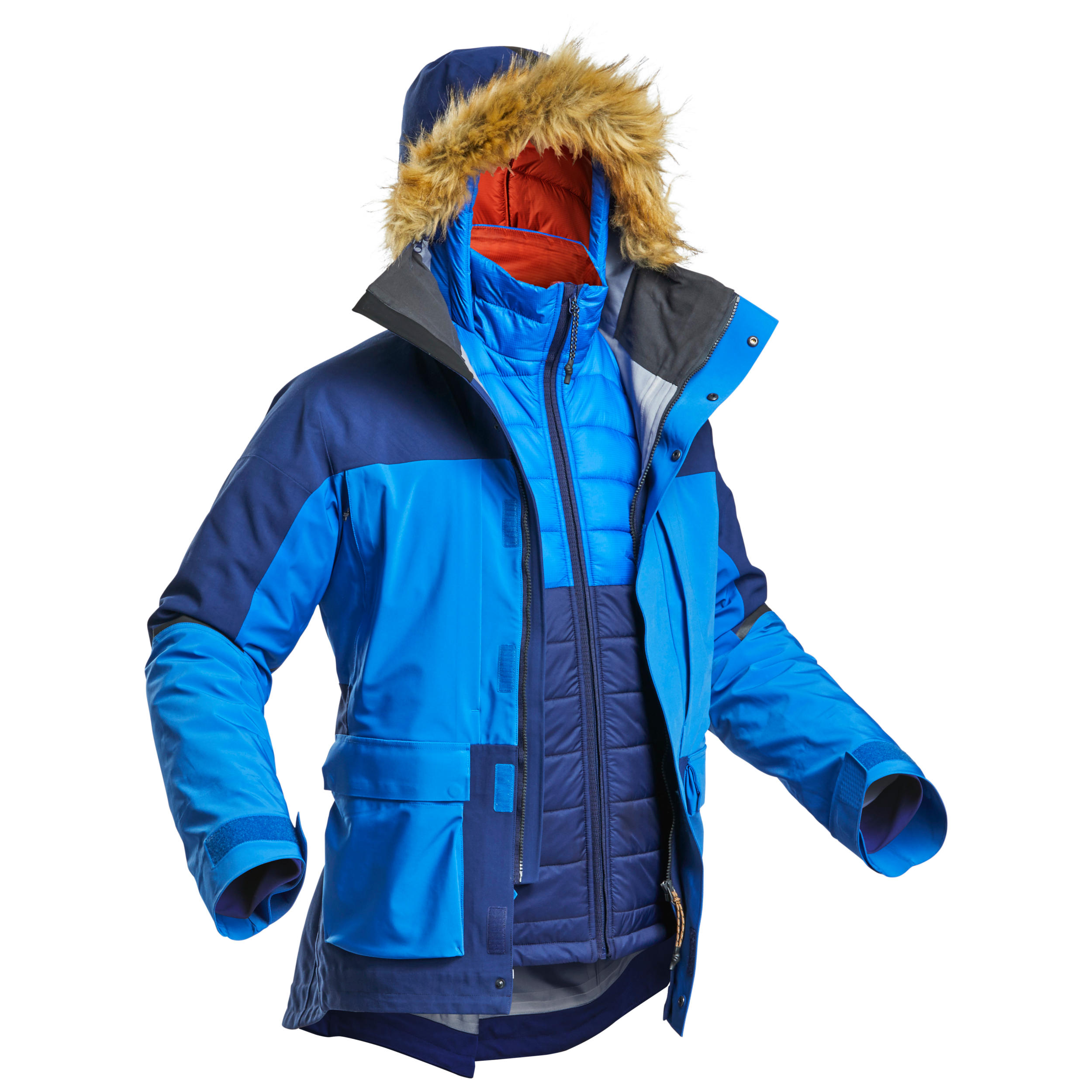 Hiking & Trekking Down Jackets, Padded Jackets
a11y.skip-categories
a11y.skip-categories
4.7/5 Based on 15 Reviews collected online and in stores
HIKING AND TREKKING PADDED JACKETS: THE HIKER'S WEAPON AGAINST THE COLD
Hiking jackets are essential for all trekkers and hikers who hike in the mountains and especially during the winter months. Padded with synthetic or natural down, they exist with or without sleeves in multiple colours and finishing that often make all the difference from one model to another. Depending on whether you hike in winter occasionally or whether you're equipping yourself for a hike in the Pyrenees mountain range, you will find a model which allows you to effectively fight against the cold weather conditions. Usually worn on top of a hiking t-shirt or a hiking fleece, for even more warmth.
SHOULD I CHOOSE A DOWN HIKING JACKET OR A SYNTHETIC ONE?
Down jackets are 100% natural, as they are padded with duck or goose feather. The more volume it has, the more it will insulate you from the cold. Its degree of insulation is measured in Cuin. The higher it is, the greater the volume of air captured and the better you will be insulated. The price of a down hiking jacket is high. It has the advantage of being very compressible, more robust than synthetic down jackets and protects very well from the cold. On the other hand, the synthetic down jacket is easier to clean and dries faster. Down jackets made from technical fabrics are waterproof.
SHOULD YOU CHOOSE A TREKKING/HIKING PADDED JACKET WITH OR WITHOUT A HOOD?
Hooded hiking jackets play an essential role in the mountains. They protect the head from the cold. This is not negligible when you know that 30 to 40% of heat is lost through the top of the head. You can opt for a padded jacket with a removable zipped hood or one held in place with snap buttons and with a drawstring tightening. Being able to take it off is as practical as being able to take off the sleeves on mid-season hiking jackets.
HOW DO YOU CLEAN A PADDED JACKET?
Either by taking it to the dry cleaner or by putting it in your washing machine. Some washing machines have programmes for this type of clothing. To dry it and make sure it regains its volume, add tennis balls into your dryer. This will preserve its puff. Synthetic down jackets are easier to clean, they can be put into the washing machine and dry faster than a down jacket. If you are afraid of mistreating your garment, take it to a dry cleaner. Dry cleaning will make it look like new again!