CYCLING | SAFE CYCLING GUIDES
On the road, being a quickest player doesn't come first, safety does! Cyclists must obey the traffic laws and they should respect each other!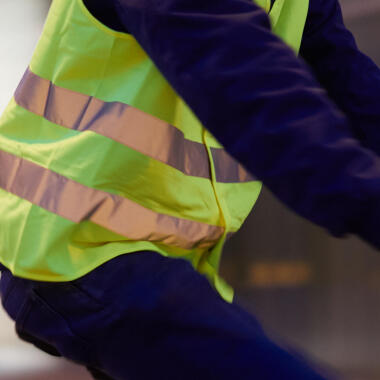 Safe cycling guides
Cyclists should wear suitable equipment and all the bike spare parts properly checked before riding that fulfils the safety requirement.
Of course in the evening, cyclists must show a white light at the front and red light at the rear, it can make you clearly visible to other road users and to avoid accident.
Before each ride
1. Choose the right type and size of bike for you.

2. Make sure the brakes are suitably adjusted and in proper working order, and can stop the wheels effectively.

3. Tyres should be in good condition and are properly pumped up.

4. Remember to check the batteries of bike lights have sufficient energy for the whole journey. Also, the bike must be fitted with a bell and a rear red reflector.

5. Wear bright, light-coloured, fluorescent or reflective and well-fitted clothing, or a reflective belt.
When you riding
1. Obey traffic rules, including traffic signals, traffic signs and road markings.

2. When crossing the road at pedestrian crossings, get off the cycle and push the cycle.

3. If there is a cycle track along the road, you must use it.

4. Look out for potholes, drains, road expansion joints, covers and track, etc.

5. While riding at night or in poor visibility, a white light in the front and a red light at the rear must be switched on.
The above information is for reference only
For more details, please click below the link to Hong Kong Transport Department's Cycling Information Centre: