Festival Map
Follow the map to explore the sustainable camping world!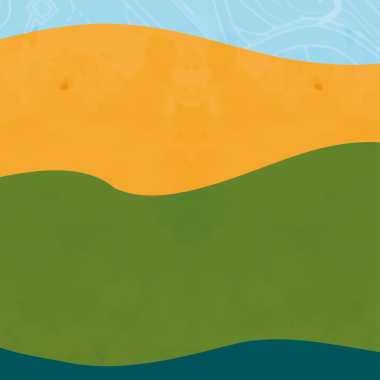 Holimood
Reduce consumption and use of resources and waste by choosing a rental service!

Holimood is a leisure experience booking platform which aims at offering holistic experience and stress-free outing fun through a variety of products and services. From outdoor experience, glamping & camping, yacht charter, staycation, car rental to workshop & classes, Holimood is your ultimate platform to enjoy nature.
Impossible Foods
The best way to reduce your carbon footprint starts from your plate. Impossible Foods offers delicious meat, fish, and dairy products, from plants, so you can eat what you love, and save the planet you love.
Carlsberg
What's better than enjoying refreshing beverage without worrying about calories? Carlsberg alcohol free beer, comes from a unique brewing process known as alcohol evaporation, is crisp and well balanced on palate while low in calories, making it the perfect choice for camping and after sports.
Ecostore
Founded in 1993 in New Zealand, Ecostore proudly develops, manufactures and packs plant and mineral-based household cleaners, laundry, body care, skincare, baby care and oral care products at their own carboNZero certified factory in Auckland and share them with the world.

In Hong Kong and around Asia, you can find Ecostore's refill stations and empty container collection points to help you can say bye to single use plastic, sustainably!
Bathe to Basics
Bathe to Basics is a premium handmade and organic skincare, bath and body brand based in Hong Kong. Our products are all-natural and handmade. We formulate our products using modern research but stay true to our traditional values of organic and eco-friendly. This way, our products are truly defined as beneficial and effective – sourced from nature's best gifts and handmade in small batches to maintain the best quality.
SAT Summit Adventure Training
Do you know what Mountain Craft is? Founded by a team of Mountain Craft coaches and professionals from training and education industries, SAT brings you health and personal growth, as well as the knowledge to protect the nature, through quality, safe and specially designed adventure training.
Ounce Design
Selecting high-quality, cost-effective products that last longer helps reduce waste.

Starting from the origin, OriginPoint is a brand promoting minimalistic, original lifestyle. From ideation, design, production to promotion, we hope to bring you simple, quality and practical outdoor products that you can enjoy, in nature or anywhere.
OriginPoint
Selecting high-quality, cost-effective products that last longer helps reduce waste.

Starting from the origin, OriginPoint is a brand promoting minimalistic, original lifestyle. From ideation, design, production to promotion, we hope to bring you simple, quality and practical outdoor products that you can enjoy, in nature or anywhere.
Yama Camping
Say bye to waste and unnecessary purchase via a platform that offers what you really need and want!

Founded in 2016, Yama Camping is a one-stop platform that offers a comprehensive selection of outdoor gear in folk style, from hiking, camping to water sports products.
Sheung Shan
Sheung Shan promotes the idea of "being a part of nature" that helps spread the message of loving nature/the earth as we love/take care of ourselves.

Founded by two climbing aficionados, Sheung Shan (literally "respect mountain" in Cantonese) hopes to bring mountain lovers quality gear, skills, knowledge and a platform to share story and experience.
Ti Lifestyle Workshop
Be a mindful consumer and protect the nature by going back to the basics, back to quality.

Founded by designer and maker Ti, Ti Lifestyle Workshop offers all handmade camping stools made with wood selected or upcycled, cut, polished, inlaid with patterns and bee-waxed by Ti himself.
Curble Chair
Live a natural life, starting from a naturally curved spine!

Founded in Gunpo, South Korea in 2016, Curble's vision and mission has been offering original ergonomic design that helps users to practise proper sitting posture, when indoors or outdoors:

* Natural – Natural Life vs Naturally Curved Spine
* Any where any time – Keep a good posture whether indoors or outdoors, on the floor or on the bed!
* Sustainability – The ultimate solution that lasts long, saving your time and cost in looking further!
Eco Institute
Founded in 2005, Eco Institute aims at introducing environmental education to the public, to provide a training and communication platform for Hong Kong people to "learn from the nature and contribute to the planet with knowledge".

The institute offers a variety of interactive workshops, site visits and research and training classes covering topics from the nature and eco system, community conservation culture and economic development
FAIRTASTE
FAIRTASTE is the first Fair Trade brand in Hong Kong, a social enterprise devoted to promote Fair Trade Organic products and ethical consumption.  FAIRTASTE products are locally made, delicious, fresh and free of additives.  We believe everyone can contribute to a sustainable future by buying, serving and gifting Fair Trade products.

FAIR IS THE NEW TASTE!
FAIRTASTE carries our mission in spreading Fair Trade whilst sharing our vision for a fair and sustainable way of life with people who are looking for a simple yet healthy lifestyle.

FAIRTASTE philosophy:
F = Fair Trade
A = Appetizing
I = Irresistible
R = Responsible
T = Traceable
A = Appealing
S = Sustainable
T = Tasty
E = Eco-friendly
H House
H House – Health & Lifestyle Store is a sister brand of H Hamper.

The "H" in our name stands for the three key brand essences: "Healthy", "Harmony" and "Happiness". We hope, through H House and our conscious selection of products, to promote the concept of "coexistence with nature" as well as the importance of a healthy lifestyle to our customers. Health is the foundation of happiness and it is even more important to us, who live a hectic city life, to love our community and environment for a healthier, happier future.

With the mission to help people make greener choices, we select carefully planet-friendly, efficient and high-quality Home & Outdoor products, especially coffee-related products and sustainable coffee beans, from all over the world. We also carry a series of house-designed products and support local brands that promote originality, creativity, sustainability and social responsibility.

Green living is not far and dull; it is colorful if you paint it right. Let's enjoy a healthy, fun life together!
Love Our Home. Live With Nature.
Flow
Curate your nature-loving and original lifestyle that focuses back on quality instead of quantity through HELLO OUTDOORS!

Flow is a specialty coffee shop that is all about the coffee experience. Flow welcomes all coffee lovers to come experience our ever changing bean collections from roasters all over the world. Our experienced baristas are always happy to serve you a cup of coffee using the beans you select in the style of your liking. If you cannot make up your mind, just talk to our staff - we are all coffee lovers and are happy to discuss coffee with you!
Nothingblue
A select shop offering camping and outdoor gear, Nothingblue helps customers create a chic "urban camping" lifestyle with products of outdoor-and-home multiuse designs.

Carrying global camping/outdoor brands that focus on quality rather than quantity like Ogawa, Nothingblue also offers rental service of gear to promote reuse, "sharing is caring" concept and sustainability.