Fitness | Sliders Training With Joemary
Always think it is difficult to strengthen your core and shape up? Not really, let's train with Joemary with our sliders at home!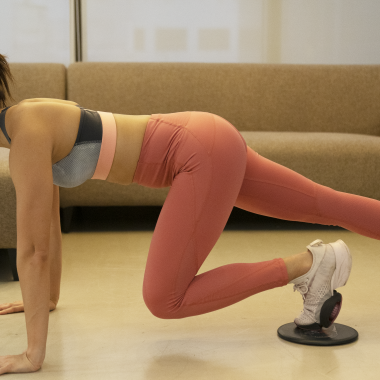 1. Single Leg Slider Bridge Curl
Breakdown: Lay on the ground and bending your knees 90 degree. Focus on the glutes and core when pushing up. Push until back, glutes and thighs are straight then slide out one foot. No arching back the whole time!
3. Pike
Breakdown: Start in elbow plank position and raise your hips up as high as possible. Use the sliders to bring you lower body toward your chest.
2. Spiderman slide
Breakdown: Start in plank position and slide your knee upward to your elbow. No arching back!
4. Bear plank slide
Breakdown: Start in straight arm plank position. Use the sliders to bring you knees toward your chest and back.
Want to train outdoor? no problem
These discs have 2 sides and you can exercises on any type of floor surface.
Joemary Leung
PERSONAL TRAINER & FITNESS LOVER