LET'S CHOOSE A RIGHT STEPPER FOR YOURSELF!
Stepper is a good home training equipment which is simple but effect and easy to storage. Let's choose the right stepper for youeself!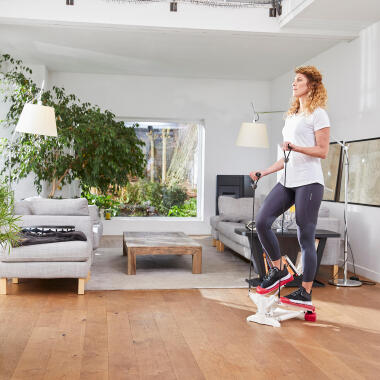 Different type of steppers
Because so many of our daily movements require our lower body to support, so training it can increase our strength to support our daily movements and improve our posture!
STEPPER MS100 demonstration
Essential stepper, beginner-friendly

*tips: If you are not good at controlling your balance, you can start with STEPPER MS120
STEPPER MS500 demonstration
Wider twisting movement and with training handle to tone up your upper body!