Guide for novice skiers: what equipment do we need?
If you want to learn how to ski well, picking up some comfortable and suitable ski equipment is necessary. But selecting the appropriate gear can be tricky for novice skiers. This introductory guide can help beginners choose their skiing equipment.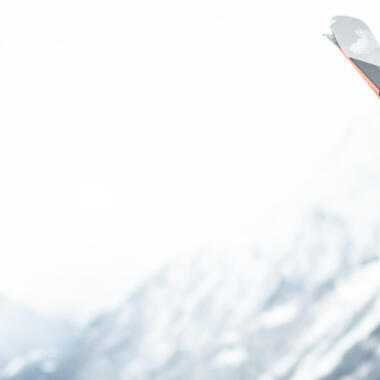 Ski clothing
Keeping warm is of utmost priority when doing snow sports. Suiting yourself up with warm ski clothing is the first thing to start with. When choosing ski clothing, pay attention to whether the inner layer is breathable, if the middle layer provides enough warmth, and if the outer layer is both waterproof and heat-dissipating. 
Ski pants

When choosing snow pants, it's important to find out how warm and waterproof they are. Since you will likely be wearing ski pants over base layers, make sure you get an appropriately big size that won't affect your flexibility.
Skis, ski boots, ski poles
Skiing and snowboarding are unique sports and require different equipment, skis and snowboards. The principle of skiing is similar to that of roller skating. With 2 separate skis and the aid of ski poles, it's far less difficult for beginners to get the proper balance. Snowboards, however, are very similar to skateboards, and mainly move sideways. This makes it more difficult to balance and is therefore recommended for people who have already some experience in skiing.

On top of this, if you want to ski comfortably and safely, choosing suitable ski boots is crucial. Generally, ski boots cover the ankles and have a protective 2-layered design, to ensure your feet and ankles won't get injured while keeping them warm and giving ample grip. 
Ski gloves
In addition to the major equipment, there are some small accessories you shouldn't forget about. It is highly recommended that you wear waterproof ski gloves, rather than woollen gloves. When woollen gloves are in contact with ice and snow, they fail to keep your hands warm and, instead, put you at risk of frostbite.
Ski socks
Ski socks can greatly reduce the risk of frostbite. But remember, there's typically a lot of friction between skin and snowshoes, so don't wear socks that are too short or too thin to avoid unnecessary swelling and pain.
Ski goggles, ski face masks 
When riding down on the slopes, the wind can feel a lot stronger than it actually is, and when the weather is bad, snow and rain can easily blow into your eyes. Ski goggles can effectively block wind, snow, rain and ultraviolet rays, while masks can prevent cold wind from directly blowing onto your face.
Your choice of ski goggles should be based on 3 criteria: weather, anti-fogging and size
WEATHER
All ski masks offer 100% UV protection.

SUN OR CLOUD: GOOD VISIBILITY
The screen is dark for optimal visibility.

FOG AND SNOW: POOR VISIBILITY
The screen is clear and yellow in colour to allow a better view of the ground.

CHANGING WEATHER: CHANGING VISIBILITY
Removable screens, photochromatic screens, and electro-photochromatic screens to change the screen tint depending on the weather.



ANTI-FOGGING
Masks come with anti-fogging treatment.

SIMPLE SCREEN
With anti-fogging treatment of the inside screen. For essential level.

DOUBLE SCREEN
With anti-fog treatment and an insulating air pocket creating a thermal filter. For high-performance level.

VENTILATED DOUBLE SCREEN
For maximum ventilation and anti-fog treatment. For advanced level.

SIZE
It is important to make sure that you choose the right size for your goggles. There are two sizes: S and L. Size S is suitable for kids or users with a smaller face size. Size L is a better choice for users with larger face sizes. If you normally wear glasses, go for OTG models (Over The Glasses), designed to be worn with glasses.

LAST TIP: THE THREE-LAYER SYSTEM - THE WAY TO STAY WARM WHILE SKIING
THE BASE LAYER
If you're a keen skier or someone who tends to feel the cold, you'll want to invest in good base layers. A good base layer should keep warmth, as well as provide a comfortable foundation that feels great when moving. Wed'ze's range of base layers can keep body heat in but wicks the sweat away, ensuring you stay dry. Stretchy, reinforced panels mean these base-layer tops and trousers will stand the test of time too; ribbed trims and elasticated waistbands mean they'll stay in place beneath both your mid-layer and ski jacket and trousers.

THE MID-LAYER
If you really want to combat the cold, a mid-layer is essential and is basically a medium-thick sweater or zip-through jacket. Some are down, and the main warming materials are focused on the body for warmth. The back and underarms are less likely to be affected by the cold but are prone to sweating, so are crafted from breathable, moisture-wicking material that will keep you dry.

THE JACKET LAYER
The last layer for your body is a ski jacket. This all-important top layer will protect you from wind and water while allowing your skin to breathe. Ski jackets are mainly divided into down and quilted linings, generally, they can stand up to -10°C to -16°C. The waterproof level of most ski jackets is 5,000mm to 15,000mm, and it is recommended to choose one above 8,000mm as it can withstand a whole day of skiing, keeping you dry. The snow skirt and adjustable cuffs can stop snow and air from getting in, even if you fall over.

Reminder: Skiing is prone to sweating. It is generally not recommended to wear more than 2 to 3 layers.