Plan your 2023 sporty goals! 5 sports to kick start the year
As we enter a new year, now is the perfect time to get into good habits and set yourself some goals for the next 12 months! Many people like to start with a workout – in addition to working up a sweat, exercise is also an excellent way to celebrate with friends or family and motivate each other to take on new challenges. We've put together a list of 5 sports for you to try this year – there's never been a better time to start planning your goals!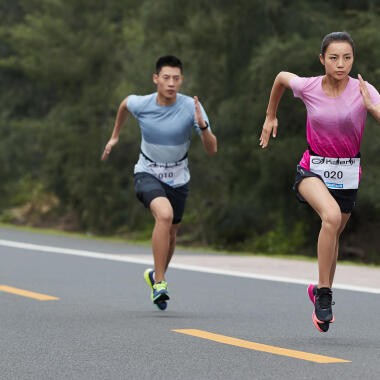 3 Scenic, beautiful hiking routes for beginners
Hiking is very popular in Hong Kong. There are numerous trails that offer stunning vistas of the city and its surrounding nature. If you're looking for an invigorating day trip with friends away from the city, why not try one of these three hiking routes for beginners? These routes are relatively flat and take less than 3 hours to complete, passing by numerous famous attractions and picturesque scenery. 
3 Stunning camping locations for a relaxing getaway
Although overseas travel is not possible now, Hong Kong still has a wealth of unique scenery waiting to be discovered! If you're longing for a quick getaway, consider a camping trip to one of the following destinations. Whether you're looking for open fields, beaches or small islands, these are the ideal places to get away from it all and enjoy a memorable break with your loved ones. Decathlon offers all the camping gear you need – take a look at our most popular camping products from last year!
Resistance bands: 4 basic exercises for a home workout
Since Covid-19 pandemic started, people have paid more attention to their health. Even if you're stuck at home, there's still plenty you can do to get in shape! Don't wait until it's too late - make the most of the new year and start planning your new fitness routine! As gyms are not always opened, it's all the more important to make sure your home is equipped with some basic training gear - a resistance band is a must! We designed a wide range of bands with varying levels of resistance from 5 kg to 60 kg, allowing you to exercise different muscles effectively. In addition, you'll also need an effective workout plan – take a look at the exercises in the following article and train your muscles together with our sport leader!
3 Detox yoga moves to cleanse your mind and body
In addition to physical fitness, mental health is also very important. While most city dwellers suffer from stress, exercise is an excellent way to calm the nerves and relax the muscles. If you're looking to ease your mind for the new year, try these 3 simple detox yoga exercises! Twisting and stretching exercises help to relax the tendons, massage the internal organs, promote digestion and encourage the body to release toxins, leaving you feeling refreshed inside and out!
Hong kong's best trail running routes for beginners
Running is very popular in Hong Kong – instead of heading to the busy routes, why not try combining running with hiking and set yourself a challenge for the new year? Trail running is a great way to improve your fitness and enjoy stunning natural scenery. We have asked two trail running experts, Steven and Wai Hung to recommend 5 trail running routes for beginners, including a list of essential gear. If you're interested in trying out this unusual sport, check out this article now!
Are you ready to make a move and get in shape for the new year? Team up with your friends and family and reap the benefits of sports! Stay tuned to Decathlon – we'll be here as your partner in sports, and help you achieve your sport goals!