Running | massage for runners
Recovery exercise after sports, more advanced than stretching. ~Let former Hong Kong Athletics team representative Eric Yeung Hoi Chun introduce the usage of massage tools!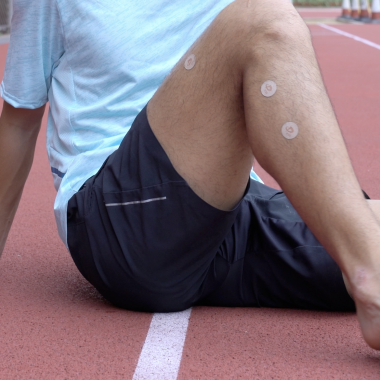 Massage stick 
The massage stick is fit for massaging different body parts, varying the massage intensity. The stick can be adapted to the muscle shapes on each body part(thighs, calves, back, neck etc.), and also to the massaging depth you need, depending on the muscle tension.
Massage balls
For deep, targeted self-massaging, there's nothing easier than using a massage ball. There are 3 sizes available to adapt to the area you wish to massage.
"I use relax gel after stretching and massage ball treatment. those recovery exercises allow me to have a better recovery and top performance in the next training."- eric yeung 
This relax gel contains 3 massage balls, so our hands don't get in touch with the oil. Hakka Yu and Eucalyptus Globulus oil are added to enhance the cooling and relaxation effect.
DO YOU FEAR THAT AFTER THE RECOVERY YOU WILL ENCOUNTER ANOTHER BOTTLENECK IN YOUR CAREER? SQUINTING WITH SMILE AND A SHRUG, ERIC SAID: "YES, BUT I WILL DO BETTER NEXT TIME.
"My hamstring always feels tied. i would use a massage ball for recovery by relaxing the muscles tendon and boosting blood circulation for better recovery" -eric yeung hoi chun, former hong kong athletics team representative
Eric Yeung Hoi Chun interview
Eric Yeung Hoi Chun interview