Trail running | Gear checklist for beginners
Trail running is becoming an increasingly popular weekend activity. If you're itching to explore Hong Kong's trails but don't know where to start, Decathlon has teamed up with Stephen and Wai Hung, who completed the Hong Kong Ultra-Triathlon 260 Challenge and have provided a list of useful tips for beginners.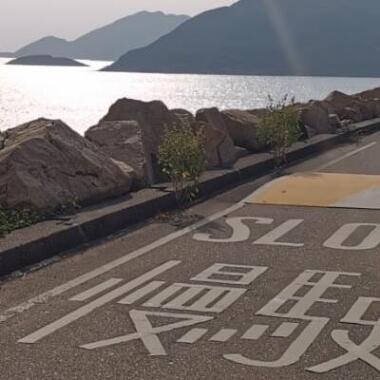 Road running involves running on paved surfaces, roads and running tracks, while trail running requires running along a wide range of surfaces including sandy, rocky and muddy paths, grass, streams and steep gradients. Some trails even require scrambling or running through thick vegetation or caves.

We've put together a list of essential gear to help you overcome challenging trails safely.

The type of gear you need will depend on the difficulty of the trail. If you're new to trail running, avoid trails which have lots of steep gradients and stick to less challenging grass, sandy or fine gravel paths, such as section 5-6 of the MacLehose Trail (the distance is also not too challenging).
Shoes are the most important item of gear – they must be able to support your entire bodyweight, so they should be stable, comfortable and have a good grip. The material should be breathable and provide sufficient protection, and the heels should provide enough support for your ankles on uneven trails in order to prevent injuries and muscle strain.

In addition, the soles must have a good tread to provide plenty of grip on wet surfaces. Some shoes also have a clip for storing the laces inside the tongue, which reduces the risk of them becoming loose in thick vegetation. In addition to meeting the above requirements, the ideal pair of trail running shoes should also be lightweight.
For a backpack, avoid choosing something too big – around 10 liters is plenty for short to medium distance runs. The bag should have a pocket for a water pack or two 500 ml bottles and a pair of walking sticks, as well as an adjustable chest strap. The size should be small enough to prevent the bag from swinging or catching on vegetation when running on narrow trails.

The backpack should also be waterproof and have a breathable back panel – if the material isn't waterproof, the contents are likely to get wet even on dry days, as sweat will leak through into the interior.
TRAIL CLOTHES : top, JACKET, TROUSERS OR SHORTS
For a running top, choose a breathable, bright-colored design, ideally with shoulder reinforcements for a backpack. Also, don't forget to pack a thin windproof jacket to keep you warm during rest breaks and before/after your run.

For trousers or shorts, you can choose between a tight or loose-fitting design, but they must be made from an anti-chafe and breathable material (especially for men), as persistent rubbing on long trail runs can cause considerable discomfort. Some trousers feature a top pocket for storing small items such as a mobile phone or snacks without the need for a running belt.
In terms of head gear, on hot summer days it is advisable to wear a running visor for maximum breathability. On cooler days, you can wear a standard breathable cap. Avoid wearing cotton caps, as these are heavy and not breathable.
The length of your socks should depend on the type of trail. Long socks help to protect your feet when running through thick vegetation or streams.

Some socks extend to just below the calf and feature a compression function to improve circulation through your legs. Whether you opt for long or short socks, most important is that they absorb moisture to keep the soles of your feet dry and prevent blisters.
Wai Hung (Right)

Registered Track & Field Coach

OXYONE Coach

"疫境自強" star coach

Stephen (Left)

Best marathon time: 2 hours 38 minutes

Head coach for WeSport non-profit sports organisation

First Hong Konger to complete round-trip run around Taiwan (2014)

Author of 環台跑不是夢
Don't forget to try out your new gear before setting out on a run – nothing is worse than discovering that your clothes or shoes are rubbing half way through a long run!