Let's explore the benefits of kids practice yoga!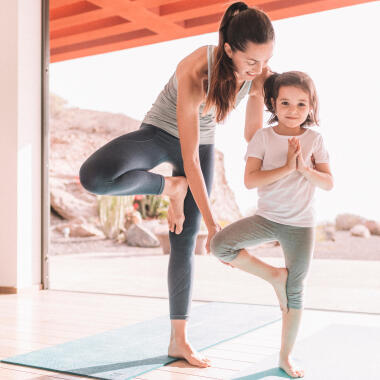 Yoga is more than just a physical training but also about mental wellness, that's why Hong Kong people love yoga. Actually yoga is a children friendly sport, it is a great bonding activity with your kids, let's know more about why kids should practice yoga!
Physical development
Kids is sitting half of their time because of school, If their posture is not good enough, it will definitely cause bad physical impact in long term! Practice yoga can strengthen their muscles and increase their flexibility, contribute their physical development! Also, have a great physique can reduce the risk from injury in their vive daily life!
Better concentration
Yoga is about body and mind control, therefore kids will be learning how to focus or calm down through practicing! Better concentration can benefit learning or other aspects in daily life!
Build up regular exercise habit
You don't need many gears to practice yoga, all you need is a matt and correct instruction. It is a great home sport and easy for kid to start exercising !
Bonding relationship
It is a good bonding activity if parents practice yoga with their kids! Having a common interest can benefit the parents and children relationship.