Decathlon - "Your Partner in Sports" for Every Hongkonger New stores opening in Central and Kowloon Bay
Decathlon, the French sporting goods retailer, has celebrated its 3rd anniversary this year in Hong Kong with the purpose of becoming "Your Partner in Sports" for all Hong Kong sports lovers, bringing healthy lifestyle and sports to Hong Kong. Decathlon began its journey in Hong Kong in 2017. After its successful debut in Causeway Bay, Mong Kok and Tseung Kwan O, Decathlon has revealed plans for its new Hong Kong stores opening in Central and Kowloon Bay in early October.

Decathlon Hong Kong CEO's Words
Inspired by the global mission of "Making sports accessible to the many", Decathlon Hong Kong CEO Marc Zielinski believes in the benefits of sports and aspires to foster Hong Kong sports communities. He stated, "Decathlon Hong Kong is where sport teams autonomously manage their community offline and online. At Decathlon, we want to make sure sport is accessible to the many through high quality products at competitive prices. I believe that we can improve lives through sports, and this is what we want to bring to Hong Kong."

Decathlon is devoted to offering the best quality products at the most accessible price for customers of all ages, backgrounds and skills, inspiring and supporting all users throughout their sports journey. Research and Development plays a critical role in Decathlon's innovative integrated business approach - from product design, production, logistics to distribution, additionally, being industrial partners with their worldwide suppliers, to create unique in-house brands consisting of products and services in over 50 sport fields!

Decathlon Store – Exclusive Customer-centric Experience in Sports
Creating an energetic community vibe with a unique and ingenious design concept to deliver a great customer experience is the key to the success of Decathlon stores. Take Decathlon Tseung Kwan O store as an example - over 36,000 sq. ft of indoor shop floor showcases great product variety. The outdoor terrace of the same dimension allows customers to do different sports and test products in real condition. To enhance customer experience, the store is equipped with one-stop after-sales service and runs regular sports events for the locals to join.


In early-October, Decathlon will open its new store at the heart of Hong Kong, Central. The layout of Decathlon Central store is inspired by the vibrant urban life of Hong Kong and the lifestyle of "Work-life Balance". The LED Light at the door-front represents the dynamics and colourfulness of Hong Kong. The lights twinkle according to the rhythm of breathing, whilst the illumination intensity changes following the sequences of dawn and dusk, resonating with every daily moment of Hong Kong people's lives!

The ground floor of the Central store is the "Display Area" with LED screens to showcase the groundbreaking technology of material science and technological innovations, implemented by Decathlon in their high-performance and ever-evolving product development. The main collections for the Central store are the Fitness and Yoga Collection. Whenever people in Central want to hit the gym or purchase sports equipment, Decathlon is there for you as the best workout partner!

Another Decathlon Store will be opening at Telford Plaza, Kowloon Bay in the same period, advocating a next-gen shopping experience in Hong Kong with the concept of "Click & Collect" and "Grab & Go".

Convenience is the top priority for Decathlon Hong Kong, as most Hong Kong people have a fast-paced life, there are several options and services available to purchase products easier than ever. Through Click & Collect 1 Hour service, customers can online order the products available in store and pick them up in one hour. At self-checkouts counters, shoppers simply put all their products into the basket, and the system will detect and scan automatically for payment. Also, customers can checkout autonomously in-store with *Decat'Easy feature on Decathlon mobile app, and experience a fast and seamless shopping journey.

* Decat ' Easy is a free and fast checkout service on DECATHLON mobile app for members. Simply scan products with mobile for instant checkout anywhere in-store! Decat ' Easy is only available during store opening hours from 10:30AM to 10:30PM daily.

Enthusiastic Sports Leaders at Decathlon
Sport is at the core of Decathlon Hong Kong together with a team of sports enthusiasts and professional athletes, with the belief that sports is for everyone and inclusivity is never up for debate. Beyond just a sportswear brand, Decathlon is a platform for Hong Kong sportsmen who turned their passion into a career to share their experiences, spirit and profession. There is an authentic ethos and vibe to the brand. The prospect of Decathlon and team is to become "Your Partner in Sports", catering specific needs to support all sport-lovers, ranging from product, service, sport advice, community support, etc.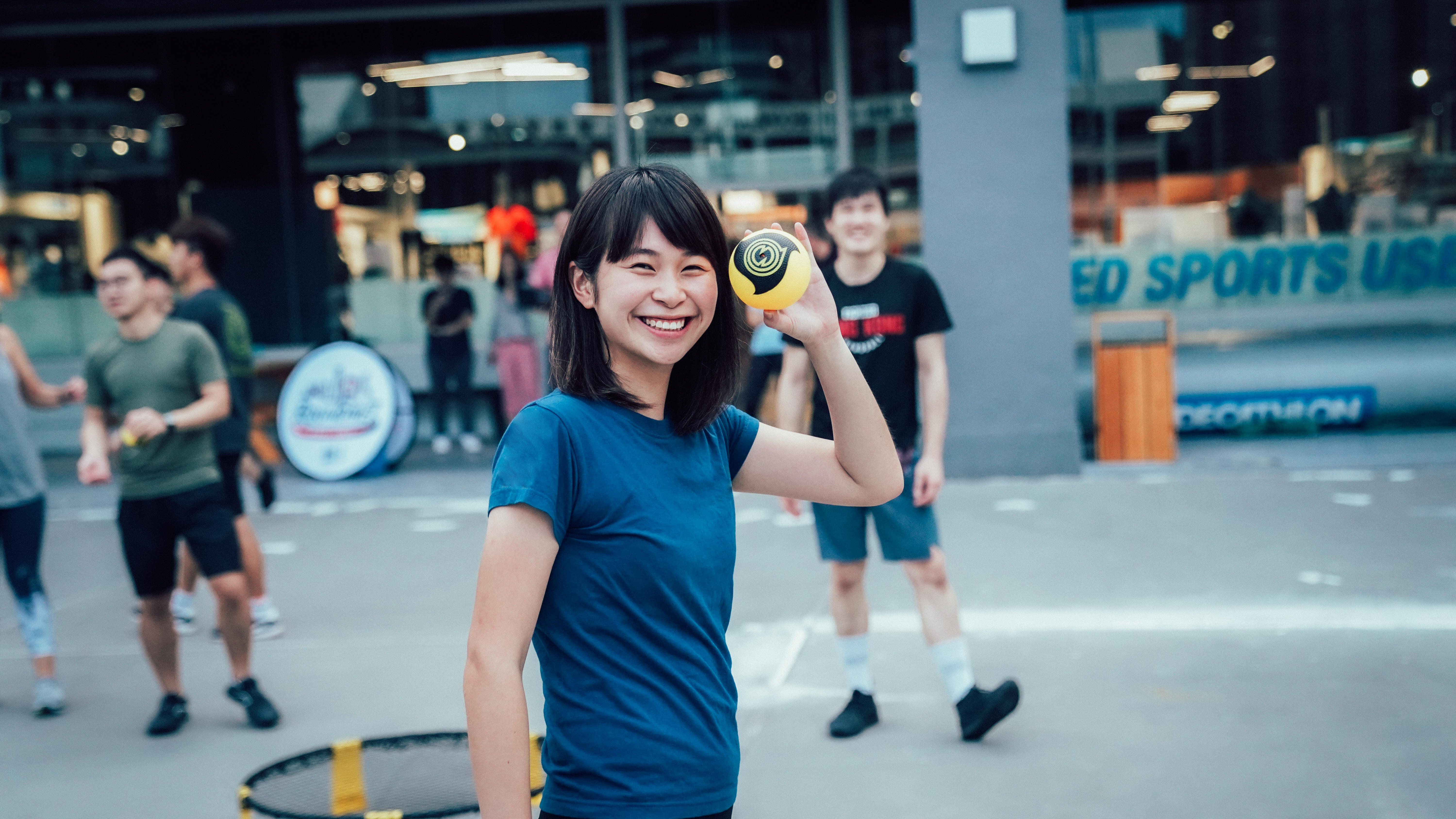 What's more? A huge team of people with positivity fuels the core of the business. All Decathlon Sports Leaders are ambitious to serve customers and assist according to the needs of each user, providing professional advice and developing strong relationships with customers. You can see and feel the perseverance and positive attitude when wearing Decathlon sportswear. Let Decathlon be your partner in the sports journey and let sports be the new normal!


About Decathlon:
The Decathlon adventure began in Villeneuve d'Ascq, France, in 1976 with its first store opened in Englos (North France). Currently, Decathlon has more than 1,500 stores in over 57 countries across the globe. At Decathlon, 80,000 teammates live their mutual purpose every day: "to make the pleasure and benefits of sports accessible to all". In every country where Decathlon is present, strong and unique company culture permeates the 4 brand values: "Vitality, Responsibility, Authenticity and Generosity". Serving a purpose to improve lives through sport, Decathlon places innovation and technology at the heart of the business: from research to retail, including design, production and logistics. Decathlon Hong Kong, a stage where talents meet Decathlon team channel all their energy into developing technical, good-looking and simple products, always at the most affordable price, finding new ways to connect and delight sport users. Decathlon's projects cater for all sports enthusiasts, from beginners to experts, aspiring to serve local sport communities.


For any enquiries about this publication or interview arrangement with Decathlon Hong Kong CEO Marc Zielinski , please contact:
DECATHLON HONG KONG
Kama Chan | kama.chan@decathlon.com