Selfit Frame Size L - Black Red
Product Code : 123945 8356789
Designed for regular swimmers who are looking for goggles that can adapt to their view.
SELFIT concept corrective goggles frame (without lenses). Each lens is independent; in two clicks, SELFIT goggles give swimmers corrected vision for each eye, tailored to match their eyesight.
---
Color : BLACK/RED


Unique size Online stock 307
Unique size Online stock 80
Home Delivery : Between 3 and 5 days
Pick up in-store
Service not available
Home Delivery
Select Your Location
FREE for orders above HKD499
Currently not available online. Click to check the stock in stores. Check stock in stores !
Our Stores
Notify me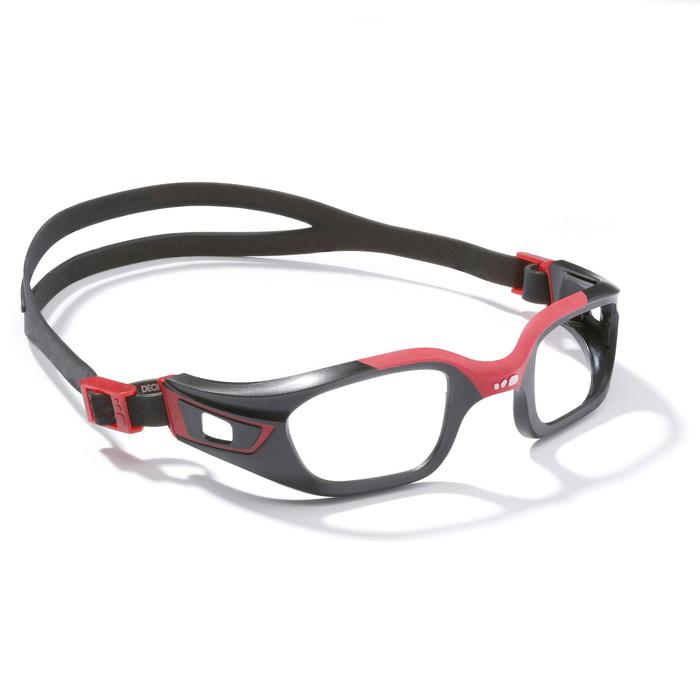 Your request has been registered
You will receive a notification at :
­
Please validate the captcha
Products benefits
Flexibility
SELFIT concept frame - To be used with 2 lenses in your choice of tint.
Adjustable
1 adjustment: split head strap at the back, simple and precise side adjustment.
Flexibility
Soft and flexible self-adjusting one-piece nose bridge for maximum comfort.
PATENTED INNOVATION
A simple and patented concept.
We have managed to separate the frame from the lenses, to bring you modular goggles.
On the one side we have a frame with a flexible nose bridge that adapts to fit all face shapes.
And on the other we have watertight and comfortable lenses, thanks to their flexible silicone skirts.
You can choose your lenses according to the level of tint required.
TO BE USED WITH SELFIT CORRECTIVE LENSES
SELFIT corrective lenses are available for short-sighted swimmers with prescriptions from -2.0 to -6.0.
SELFIT swimming goggles are composed of a frame and two lenses.
Each lens is sold separately to let you choose them according to your correction.
Check that your basket contains 1 frame and 2 corrective lenses from the SELFIT range.
CHOICE OF SIZE
The watertightness of the swimming goggles is dependent on the proper fit of the silicone seal with the shape of your face.
Before purchase, we advise you to do the "suction" test without the strap.If the goggles hold on your face by themselves with slight suction, the product will be watertight during your swim.This allows you to see if the size is too tight or too big.
SELFIT GOGGLES ARE OFFERED IN TWO SIZES: S for small faces and L for large faces.
CARE - PRECAUTIONS
You should:
- rinse your goggles after use
- put them in a box between each session to prevent any contact with the lenses (inside where the anti-fog coating is located, and outside to avoid any scratches that may impact your visibility).
NEVER TOUCH/RUB THE INSIDE OF YOUR LENSES.
FOG
The appearance of fog depends on several factors, the difference in temperature between the body and the water, humidity levels, etc. Wear due to friction is one of the main causes.
If your goggles fog up, dip your lenses in the water and a protective film will reform.
Be aware that after a certain amount of time it is normal for the performance of the anti-fog coating to be diminished.
We offer an anti-fog marker which reactivates the anti-fog coating and increases the lifetime of your goggles.
product.productCharacteristic.Warranty.title
2 years
Product concept & technology
STORAGE ADVICE
Put the goggles back in their pouch between your sessions. Important: Do not touch the inside of the lenses to avoid damaging the anti-fog treatment.
TESTS
SELFIT goggles comply with the following standards for swimming goggles: EN 250: 2014 (extract) and BS 5883: 1996 (extract) for the watertight seal, user safety regarding the resistance of the lenses and adjustment straps, the clarity of the lenses, etc.
Product Composition
Structure : 60.0% Polycarbonate (PC), Structure : 40.0% Styrene Ethylene Butadiene Styrene (SEBS) Backing : 100.0% Silicon Buckles : 100.0% Polycarbonate (PC) Packaging : 100.0% Elasthane
Structure : 60.0% Polycarbonate (PC), Structure : 40.0% Styrene Ethylene Butadiene Styrene (SEBS) Backing : 100.0% Silicon Buckles : 100.0% Polycarbonate (PC) Packaging : 100.0% Elasthane
product.InfoConceptTechnology.maintenancePicture.label

Hand wash