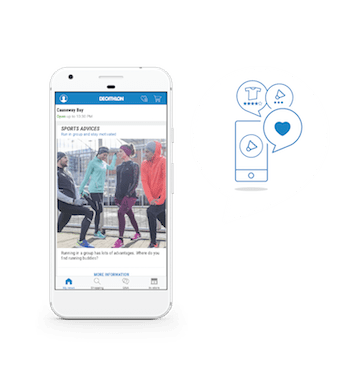 CONTENT PERSONALISED FOR YOU

Follow the news of your favourite store and sport: Events, news,
sports tips, product recommendations...
Become a member in a few clicks and enjoy the benefits!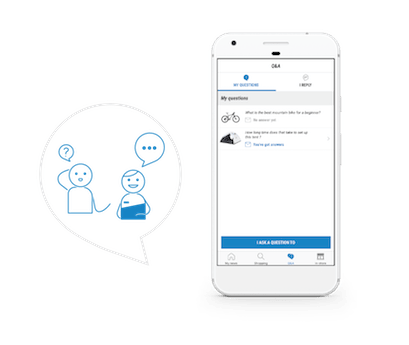 INTERACT

Chat with experts from your store
Share your experience with the Decathlon community and
submit product reviews in 3 clicks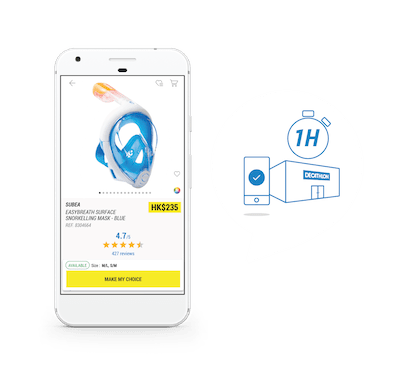 ORDER FOR PICK UP OR DELIVERY

Order your products on the app
Get delivered where you want or
pick them up in 1 hour at your favourite store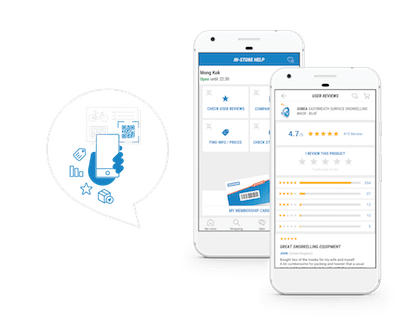 SAVE TIME IN STORE

Compare products, find a price, read reviews,
check product availability, learn more about Decathlon products
All in one scan!