WE AIM TO SUSTAINABLY MAKE THE BENEFITS AND PLEASURE OF SPORT ACCESSIBLE TO THE MANY
OUR VISION
---
2.5% reduction of our carbon intensity per product sold in 2018.
100% renewable electricity by 2026 for our stores and warehouses in France.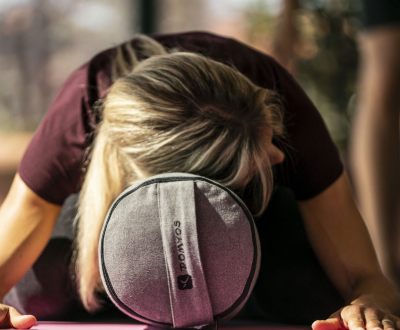 100% of new DECATHLON products eco-designed in 2021.
WHAT IS ECODESIGN?
---
Eco-design means the production of goods and services that meet the needs of users and at the same time have the lowest possible impact on the environment and society.
A product is eligible for the eco-design label if it is at least 20% less environmentally harmful compared to the previous product. In the design phase, choices are made that reduce the weighted environmental impact by at least 20%. The designer can, for example, choose to use recycled material, another more sustainable type of raw material, or by significantly extending the life of the product. The environmental impact is determined according to a multi-criteria analysis.
What is a multi-criteria analysis? How do you compare the use of PVC with CO2 emissions? How do you achieve a single score for water pollution and climate change? Several forms of environmental impact are weighed in a multi-criteria analysis. By no longer using PVC in a product, the CO2 footprint for production can increase slightly, but the impact in the waste processing phase is greatly reduced. To be able to give one score for this, the environmental impact is determined by means of a score list. This analysis covers the entire lifespan of the product.
ECO-DESIGNED PRODUCT RECOMMENDATION
---
A standard of new eco-labelling of products
Eco-labelling assigns Decathlon products a score based on their environmental impact. At the end of 2018 in France, 1,500 products on our website had an environmental label, accounting for 30,1% of all textile, heavy stitching and footwear items. The label consists of a blue symbol and a rating from A to E. Users can use these ratings to compare products and choose the most eco-friendly ones. This was a joint project involving ADEME (the French environment and energy management agency), the French Ministry for the Ecological and Inclusive Transition, and other textile companies that participated on a voluntary basis.
Engineering consultants were able to model the impact of product life cycles to develop a shared database, which is now consulted by other companies. The rating, by Decathlon engineers calculated for the entire product life cycle, takes into account criteria like climate change, air and water pollution, and the depletion of natural resources.
Although the project originated in France, Decathlon has rolled out these eco-labels in other countries, adapting them to local cultural norms.
Eco-designed products
---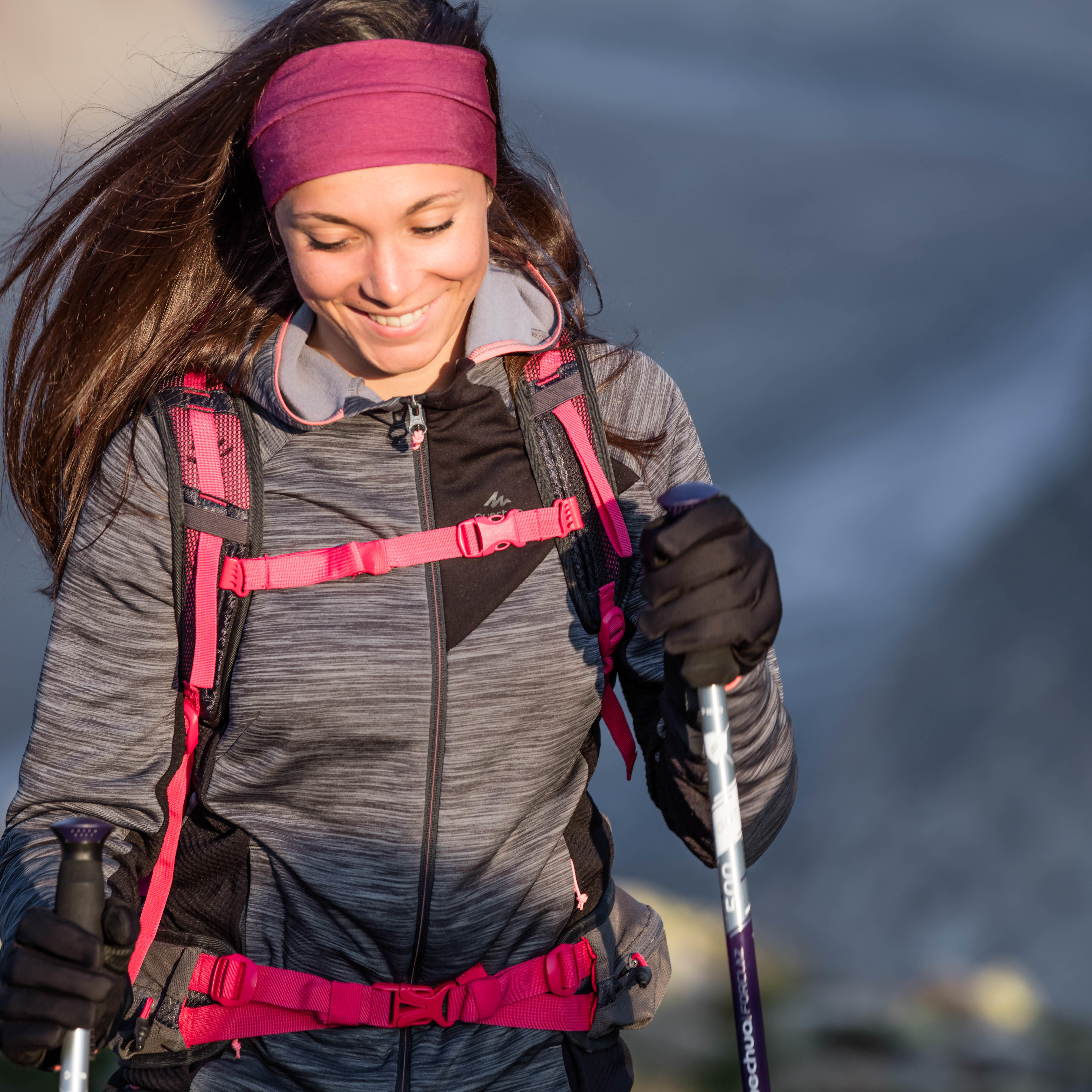 MH900 Women's Mountain Hiking Fleece
Today, 75% of our range of fleeces are produced with recycled polyester. Our target is for 100% of our fleeces to be produced with recycled yarn by 2021.
For these fleeces, we recycle plastic bottles that we transform in order to obtain a fleece fibre that always ensures the same level of technicality to the products.
Currently we recycle 39 million plastic bottles per year to produce our fleeces.
See product
Trekking Carry Bag 80-120L
This duffel is made of polyester instead of PVC. PVC is a very durable material and is often used in products that require waterproof and wear-resistant properties. However, in the waste processing phase of PVC, toxic substances can be released that are very harmful to health and the environment.
Therefore, we do not use PVC and uses alternative materials and smart design to guarantee service life and user benefits. Through extensive laboratory tests, 10-year warranty is applied to this bag.
See product
Women's Organic Cotton Cropped bottoms
Organically-grown cotton, without GMOs, chemical fertilizers or pesticides
Organic cotton is grown without the use of chemicals. Organic farming methods have been specifically designed to reduce the impact on the environment. It helps preserve biodiversity and soil fertility, and reduces the risk of polluting groundwater tables.
See product
Decathlon Cleanup Day 2019
---
This year, we organised Decathlon Cleanup Day 2019 for beach cleaning and plogging on the trail. We have 90 volunteers came together to clear away the plastic and rubbish on the beach in Mui Wo and along the trail from Discovery Bay to Mui Wo. We have cleaned up 150 kg of trash in half-day. Through this event, we hope to raise the awareness of environment protection. Spreading the message of reduce, reuse, recycle and the urgency of saving our planet. Human comprise a very small share of life on Earth, but wastes we produced are enormous. Let's start to preserve our nature and our home.