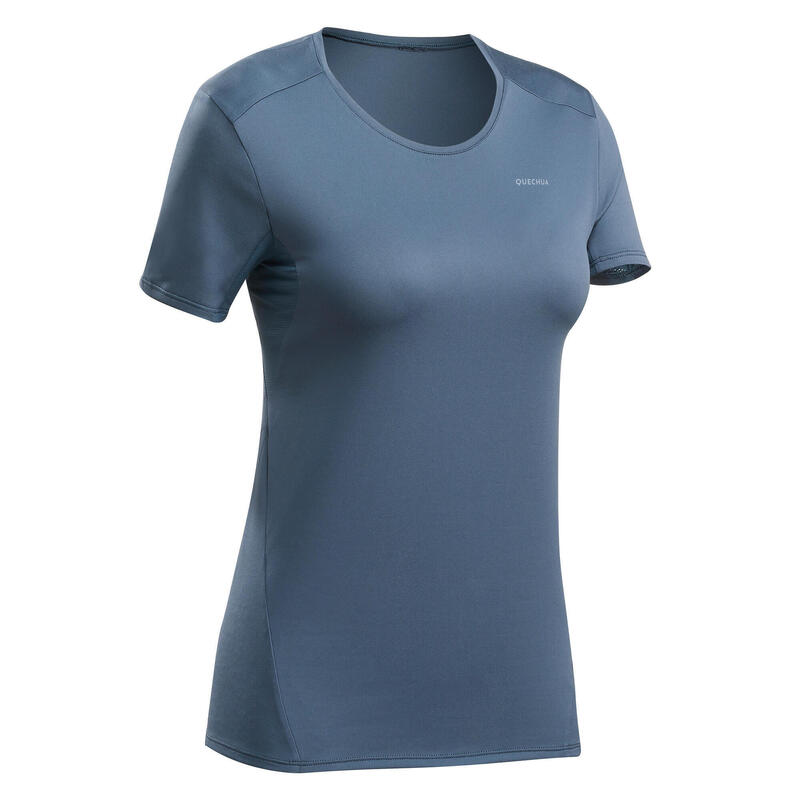 Hiking & Trekking Clothes
We have a vast range of jackets, trousers, T-shirts, and socks available to make your hike comfortable and enjoyable. Our extensive clothing collection includes fleeces, shorts and skirts, hats, beanies and gloves, as well as ponchos, to find the ideal items for you today.
a11y.skip-categories
a11y.skip-categories
4.7/5 Based on 386 Reviews collected online and in stores
Shop hiking & trekking clothing
We have hundreds of options available online for men, women, children and babies, suitable for numerous sport practices, such as mountain, snow or nature hiking, desert trekking, and backpacking. Whether the walking conditions are tropical, arctic, or neutral, we have the ideal hiking clothing for you.
Whether you like to go walking in shorts, a skort, long shorts, cropped trousers (capris), or full-length trousers, we truly have something for everyone. Not sure what to expect? Zip-off trousers let you turn full-lengths into shorts in an instant. If you can do without leg pockets and prefer ultimate comfort and stretch, we have leggings, too.
Different trekking hat styles protect you from the sun or the cold wind and rain. Stay toasty with a waterproof or warm snow hiking jacket. You can also shop by levels of practice, levels of water resistance, colour, size and brand.
The vast majority of our hiking clothing and accessories are by 2 Decathlon brands: Quechua, our camping, hiking, and adventure label, and Forclaz, our backpacking brand. For the best trekking gear, buy hiking clothes from Decathlon's website or stores in Hong Kong.
HIGH-PERFORMANCE CLOTHING FOR HIKING AND TREKKING
Hikers and trekkers alternate between moments of maintained physical effort and calmer moments. Staying warm and dry in hiking gear throughout the hike is essential. The construction of a hiking or trekking outfit must be carried out efficiently, each element having its own importance so that the body is fully protected. It is also very important to take care when choosing hiking shoes/boots so that you make the most of your outdoor experience.
TWO PRIORITY OBJECTIVES - WARMTH AND COMFORT
Clothes worn directly on the skin, like t-shirts or warm underwear, need to wick away perspiration. Second layers provide warmth. Hiking fleeces are ideal for this. Lighter than a jumper, but more or less warm, depending on the weight of the fabric and they also dry quickly. If you are excessively warm this layer can be quickly removed. To withstand the cold, rain and snow, a truly waterproof third-layer, high-performance garment is essential in the mountains. Hiking or trekking clothing targets comfort, freedom of movement and needs to adapt to changing climatic conditions. The thickness of the clothing and its weight also play an important role. Hiking and trekking pants and shorts also have several qualities that make them perfect for this sport. Lightweight and robust, highly breathable and windproof or waterproof, the jackets offer protection against the elements and improve freedom of movement. When it comes to socks, humidity must be avoided at all costs. Synthetic fibres or wool are recommended depending on the type of hike. Suitable footwear is essential to prevent falling and to feel comfortable when hiking. Once blisters appear, the hike can become a real ordeal.