Basketball| 3 special features! easy x kids' basketball shoes recommended by jl basketball league hk
Little players from JL Basketball League HK have tried out our new arrival - Easy X Kids' basketball shoes. Let's see how they like them.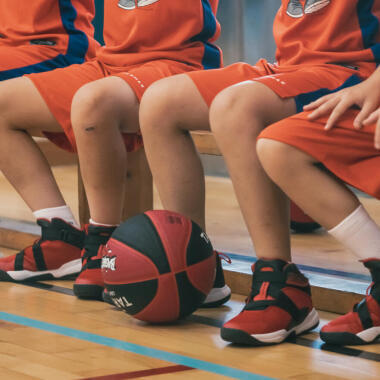 Jl basketball league (hk)
JL Basketball League (HK) is a basketball association that helps 3-14 year-old kids become professional basketball players. Apart from local basketball classes, they also organize exchange programs with overseas basketball associations.
Their players tried out our new arrival Easy X in a training session. Let's see how they like them!
Easy x kids' basketball shoes
Safety and comfort are always the priorities for a kid's basketball shoes. With 3 special features, parents no longer need to suffer with finding the right basketball shoes for their kids.
Feature 1: eva midsole
It significantly reduces the load on the knees as a comfortable cushion. 
Feature 2: z-strap design
Z-shaped straps make the upper feel more breathable. Keep the feet dry at all times during the game.
Feature 3: velcro tape design
Easy to loosen in one motion. Kids can fix the shoes without the shoelaces. Parents don't have to worry about the loose lace.