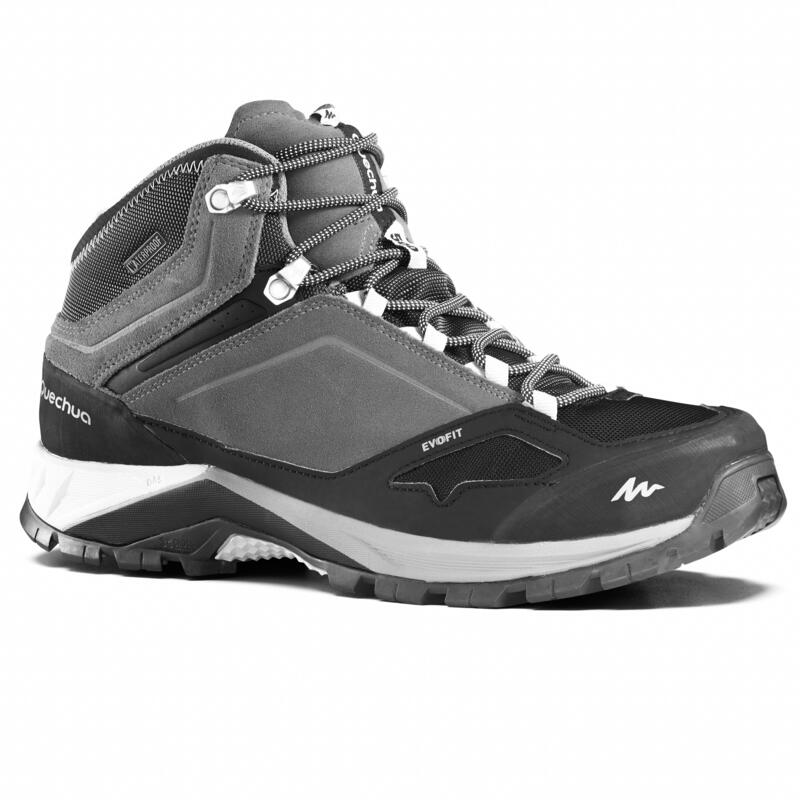 Hiking & Trekking Shoes
Strap your feet into a comfortable pair of trekking boots or hiking shoes before going out to the many exciting trails in Hong Kong. Take a break from the hustle and bustle of the city. Shop our impressive online range of hiking shoes, socks, sandals, soles , snow boots and snow grips.
a11y.skip-categories
a11y.skip-categories
4.4/5 Based on 1901 Reviews collected online and in stores
ALL OF THE HIKING AND TREKKING FOOTWEAR
Embarking on a hiking trip in comfortable, sturdy hiking boots or trekking shoes lets you forget about your feet and revel in nature instead. You wouldn't set off without a bottle of water or sunscreen, so why compromise on footwear? For an extensive range of sturdy hiking and trekking shoes ideal for your next hike in Hong Kong, come to Decathlon.
Whether inspiration takes you on a rainy day or when the sun is beaming, we have a varied range of suitable options for every requirement. From breathable hiking sandals to waterproof trekking shoes, we take care of your comfort so you can focus on making the most of exploring Hong Kong on your hike.
If hiking can be a harsh test for your feet and ankles, good hiking or trekking footwear will prevent blisters appearing and reduce the risk of sprains. Choosing the wrong footwear could cause unpleasant sensations and feet that hurt could turn your mountain experience into a true nightmare. Low, mid or high uppers, you will find in our catalogue the model that answers your need. And finally, combining a pair of hiking socks with adapted insoles would be perfect and then nothing could possibly happy to ruin your hiking experience.
Decathlon's reliable trekking shoes support your body from the ankles up, while providing protection from tough, uneven terrains. Our hiking & trekking shoes come in baby and children's sizes plus adult female and male up to size UK 10.5. Let your inner adventurer reign free in sturdy walking shoes made for all terrains. At Decathlon, we won't let you settle for less. Take on the outdoors and shop our exciting range of hiking boots and trekking shoes online with free Click & Collect at our Hong Kong stores.