5 Tips for keeping work life balance while working from home
Work or No Work?
Keeping your work life balance while doing work from home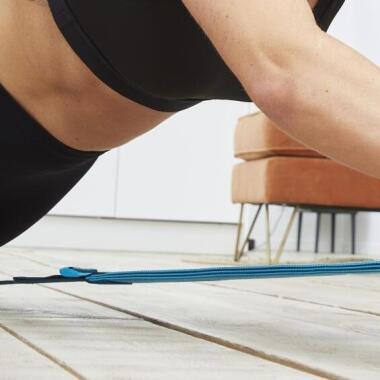 Only 30% of Gen Z in Hong Kong (versus 43% of global Gen Z) said they had strict boundaries between their work/school and their personal lives. According to an internal survey of Blursday, one-third of APAC employees believed that there is a lack of separation between work and personal life which is negatively impacting their well-being.

You are working from home and your days are between the sofa and the desk area? Working from home may bring stress caused by unmanageable hours, distraction from family and some struggle to keep a good fitness level! This article will help to understand how to keep a work life balance with the right levels of exercise.
1. Let's set a daily routine!

Having a daily routine and a clear separation between work and personal life is crucial while working from home. Many people are stating that it is hard to differentiate personal and professional life while working from home because the environment does not change.

2. In the morning - set a moment before work to condition your brain
Having a time between waking up and work is essential. Having breakfast, reading and organizing your day will help to start promptly. Adding a minimum of 10 min stretching or a quick walk in the morning will help to wake up your mind and body.
Let us show you how to have a quick home workout or some yoga move to stretch.
3. During your working day - do not forget to move!

Standing up every 30 min and staying hydrated are two things to think of when working from home. Do not put everything around you, give yourself a chance to move to grab a tea or a coffee. Take your call while standing up to increase your mobility!

4.  Lunch break - take a real one! 
Make sure you have a real lunch break, switching off your computer and taking time to either socialize or read. To keep good health be mindful of your nutrition pattern at home. It is sometimes easier to get attracted to some snacks while you are probably burning less calories than a normal day.

Prioritize healthy snacks and food such as fruits. For example an apple will bring you around 90 calories while two cookies will be doubled.
5. In the evening - make sure you stop working! 
Set up a time when you will shut down your computer. Try to keep the same as your previous office hours. Switch off your computer so you won't be tempted to come back to it.

If you're up to it, go for a run or just a 30 min walk to get some fresh air. For example, target a grocery store a bit further to your place to walk more.

For relaxation, breathing exercise, meditation and yoga practice can also help your brain to disconnect from your work day. Createl a nice environment in your flat, bring your mat, dim lights, some candles and immerse yourself in a peaceful moment. Movement we recommend to relax with a cushion.

Lastly, if your muscles are feeling sore by sitting for too long or by a strong past workout session, indulge yourself with some massage techniques. It can help to release tension and relax your body. Discover how to have the best usage of of massage tools.
Mathilde lefoulon
Fitness Market Leader at Decathlon Hong Kong
Cardio Fitness enthusiastic and yoga beginner