Cycling | Bike Maintenance Checklist For Beginners
Remember to check your bike regularly to ensure it can run smoothly and is safe to ride for your journey. Follow our bike maintenance guide to learn how to maintain your bike by yourself. It's not as difficult as you might think!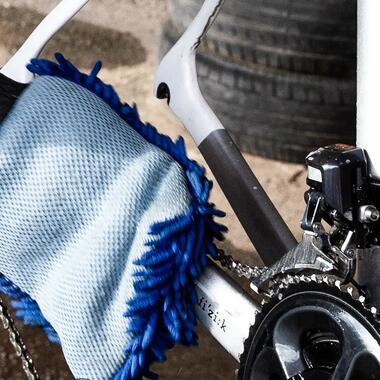 1. Keep your bike clean
- Cleaning your bike doesn't have to be difficult. We recommend you do this every 2 - 3 months to keep your bicycle in tip-top condition and your bike will look good as new

 - Remember to lubricate your bike chain after cleaning, it can reduces friction and increase the lifespan of transmission
2. Check your bike pressure
- We recommend you to check your bike tire pressure before every ride and you should pump up your bike tires at least once per 3-4 weeks. If your bike tire pressure is too low, it will easily get the friction that will increase the risk of getting a flat tyre

 - As a general rule in our bike maintenance guide, the common PSI (pound per square inch) for "Mountain bike" about 40 - 60 PSI, "Hybrid bike" about 60 - 80 PSI, "Road bike" over 80 PSI, but it all depends on your type of tires, your body weight, the road surface and the weather conditions
3. Check your bike brake system
  - It's the most important aspect in the bike maintenance checklist, since you need to use your bike brakes to control your speed and stop safety.

 - When checking your bike brakes, you should do the following actions to test them to make sure they must be working properly

1) Check your bike brake pad
     - Normally, every brake pads should have wear indicators. You need to regularly check and make sure brake pads are not too much wear and tear

2) Clean your bike disk brakes
     - Avoid contamination and damage to your brake system, please make sure to buy specific disc cleaners, and please remember DO NOT use oily liquid such as WD-40
THE 10-STEP BIKE MAINTENANCE CHECKLIST
  - We suggest the bike is stored indoors which can reduce the high humidity atmosphere and make the bike parts more durable
Are you concerned how to repair your bike?
No worry, we will provide inspection and maintenance service for your bike whether you purchased it at Decathlon or at your local bike shop.

If you have any enquiry, please contact our cycling teammates 5147-3291.