Trail running|The ultimate shoe test for the MT Cushion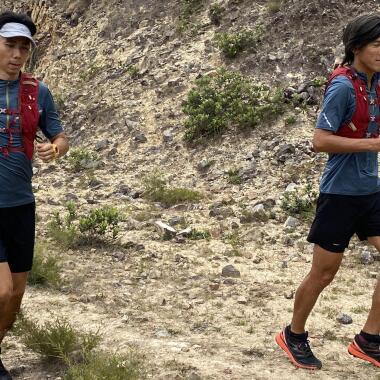 THE MT CUSHION IS A TRAIL RUNNING SHOE WHICH FEATURES A SOFT SOLE AND INTERNAL FOAM PADDING THAT REDUCES THE RISK OF INJURY WHEN LANDING ON SHARP SURFACES.
THE CUSHIONING EFFECT HELPS TO PROVIDE MAXIMUM COMFORT WITH EVERY STEP.
PERFECT FOR LONG DISTANCE
Overall, we'd give the MT Cushion a score of 90 out of 100. We would definitely recommend them to beginner trail runners or hikers. Thanks to their soft design and excellent traction, they're particularly suitable for uneven surfaces and hilly routes. They also have a really durable sole. Overall, they offer excellent value for money.